Join the ACP for the Best of ASCO® 2021 - Monday 5th July 4.00-6.30pm
Posted on
Category:
The ACP is delighted to be hosting the first officially licensed Best of ASCO event in the UK, in collaboration with OncologyEducation.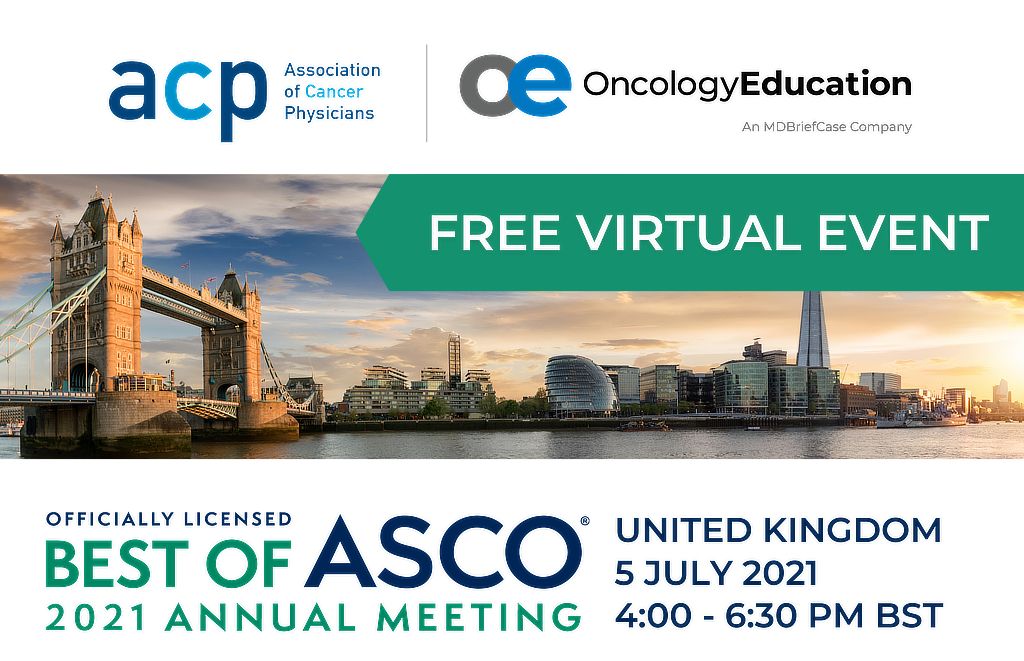 The livestreaming cross-tumour event will summarise the most significant treatment advances presented at the 2021 ASCO Meeting.
Chaired by Professors David Cunningham and Samreen Ahmed, panelists will provide a comprehensive overview of ASCO 2021 including plenaries and breakout sessions by tumour site, focused on key disease sites most relevant to UK oncologists.
Registration for this event is FREE and is now open, register here.